SoCalPulse.com
Discover the beat of Southern California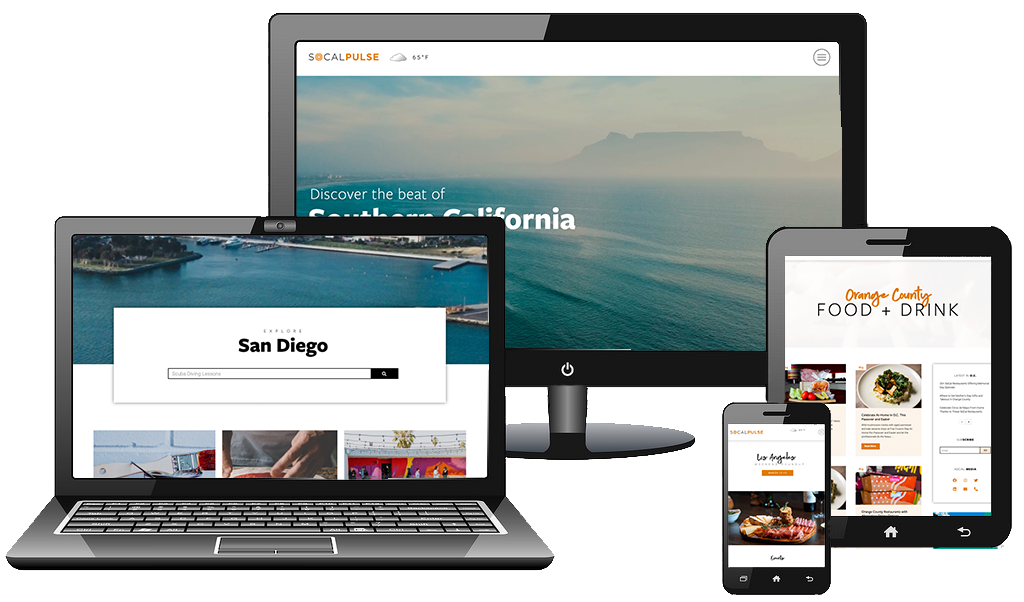 13500
Subscribers to Weekend Roundup Email
About SoCalPulse.com
SoCalPulse.com reaches a highly engaged, active audience, and puts its finger on the pulse of the best things to do in Southern California. Its website and social media channels showcase editorial and inspiration from Southern California Media Group's suite of publications, supplemented by up-to-the-minute digital content covering:
Dining
 Arts + Entertainment
 Events
 Style + Beauty
 Travel
Its rich content pillars also include the Weekend Roundup, a weekly website feature and email newsletter of the top things to do in the key markets of Los Angeles, Orange County and San Diego.
A trusted source for visitors, locals and performing arts patrons
SoCalPulse.com is the newest brand brought to you by California Media Group: the team behind Where Traveler, Where GuestBook and Performances Magazine, California's leading arts magazine. Visitors and locals rely on and are loyal to SoCalPulse.com, Where Traveler, Where GuestBook and Performances Magazine for essential, timely and accurate information about shopping, dining, entertainment, attractions and the arts.
*% Click Rate is 2% higher than the industry standard